I have a coworker who is brilliant, competent, and blows me away daily with her professionalism and abilities. I can admit that I'm slightly jealous of her—not only within a work context but also because she gets paid to write on the side and dropped a size after pregnancy. Basically, she does All the Things and does them well.
One of the things she's picked up is photography. Great, fantastic. However, she now acts—not on purpose, not in an obnoxious way to anyone but me—that because she owns a decent DSLR and can use it competently that she is now a Photographer.
She showed me a slideshow of engagement photos she took of her best friend and was excited at the prospect that this could lead to actual paid work. It took all my effort to not respond with "Meh."
Jealousy? Nope.
I WENT TO SCHOOL FOR PHOTOGRAPHY/PHOTOJOURNALISM. I know my shit, and I know photography, and she knows this. Blurry images. Poorly framed images. Overexposed images. WTF-filter-did-you-just-put-on-that-photo?! images. I would laugh at anyone who paid her to take photos at this point.
However, she was not asking for tips or advice or even my thoughts. She was simply looking for validation, so I didn't have much choice, for the sake of our friendship and work relationship, than to smile and nod in agreement to whatever self-platitudes she was spewing.
I'd have more respect for her if she reached out to ask for feedback and critique—that's what Photographers do because it's one of the ways they improve their craft. She's not there, though, and I don't know if she'll ever get their because she does All the Things Well and is pretty confident about it.
In this case, though, it makes me want to slam my head against a wall. Or hide this face with a fake smile: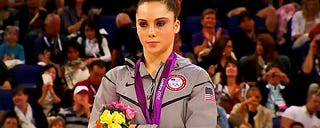 ETA: I'm at work and don't have time to respond to everyone's thoughtful, equally rage-filled responses, but thank you! I'm glad I'm not the only one dying a little inside.